2016 Open Enrollment for the ACA
Community HealthNet Health Centers' (CHN) Outreach Department is dedicated to building awareness and promoting the services offered at our health centers throughout Lake County, Indiana.
Establishing partnerships and collaborating with partners are also essential components of the department. Our staff members are advocates for the populations we serve and we are committed to making a substantial impact. Through our Outreach services, we strive to provide individuals and families with options for accessible, affordable and quality medical care regardless of their ability to pay.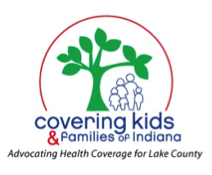 CHN is the lead agency for the Covering Kids & Families of Lake County program. Everyone deserves and should have access to quality health insurance coverage.
Our staff consists of certified Indiana Navigators committed to ensuring that every child, adult and family has access to healthcare coverage through federal and state health insurance coverage programs such as Marketplace(ACA), Healthy Indiana Plan (HIP), Hoosier Healthwise, Medicaid and Presumptive Eligibility. We offer information, guidance and on-going support to applicants during the enrollment process, along with post-enrollment.
Click here to guide you to Affordable Healthcare